'Quantumfied' communication?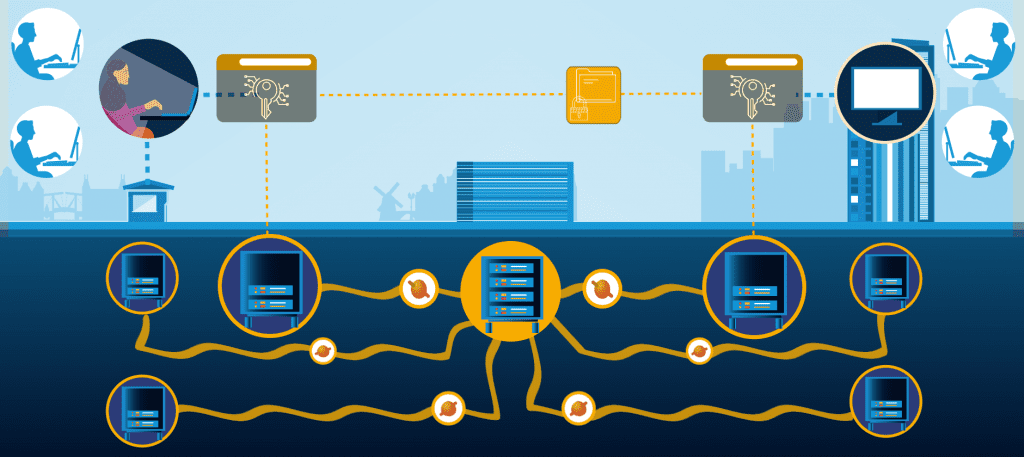 Image credit: Vincent de Mees, Slim Plot, for QuTech
In the Netherlands, TU Delft (Delft University of Technology), QuTech (European quantum research body), Eurofiber (Dutch fiber network provider), and Juniper Networks (high-performance network solutions and services provider) have launched a Quantum testbed linking several datacentres (including at KPN and TU Delft) to explore secure communications based on quantum technology.
One of the drivers behind this experiment is the rise in cyber threats and the constant deployment of cyber solutions and services by end-users to prevent the loss or exposure of private data.
Quantum Key Distribution or QKD is the technology explored within this collaboration. Essentially, it distributes a data encryption key leveraging quantum capabilities. QKD is interesting as it's theorized that it can protect data from attacks using quantum computers once hackers have access to this technology. In essence, it's a pre-emptive approach to enable IT vendors and authorities to have a favourable head start. With this in mind, think of the benefits this would bring to critical infrastructure and securing those networks of banks, healthcare organizations, utility companies, government bodies, and more.
The companies involved in this testbed developed a specific technology dubbed MDI-QKD or measurement device-independent QKD. The technology offers significant benefits in security and cost-optimization for large networks than point-to-point QKD.
MDI-QKD is currently being integrated into a commercial optical fiber network to identify new use cases from PoC experimentation. The project lays the foundation for a National Quantum Network to be developed and deployed by Quantum Delta as part of one of its Catalyst programs. It will serve as the building blocks for the next-gen digital infrastructure of the Netherlands – one of the main goals of the Netherlands' National Agenda on Quantum Technology. In April 2021, Quantum Delta received 615mEUR from the Dutch government, a sign of a long-term commitment to advancing quantum technology.
The MDI-QKD team leader, Joshua Slater, has said that with quantum communication, eavesdropping disturbs the transmission of the quantum key. When quantum signals are disturbed - changing its state - legitimate parties know not to use the generated key for their secure communication channel. This fundamentally, changes the way that data and communications are secured and enables communications to maintain its integrity.
Slater also stated that scaling commercially available QKD systems is a significant challenge, but with the MDI-QKD system, it becomes possible to scale to various users with less friction.
The commercial optical fiber network from Eurofiber combined with routing, switching, and security solutions from Juniper Networks showed it is possible to transmit quantum signals using standard equipment, which Cisco provided. In essence, two networks were created over the same optical fibers demonstrating that both conventional and quantum systems can coexist on the same infrastructure.
The project presents significant opportunities for those wanting to spearhead quantum network technology and explore quantum security and quantum connectivity for data infrastructures.
According to the parties involved, the testbed accepts new partners willing to join and explore QKD technology and new security methods.